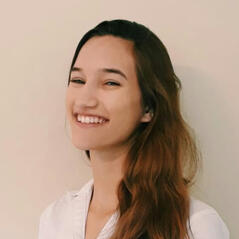 Karen Gonzalez-Videla
Hello! I am an Argentinian writer and photographer based in Florida. I write for both children and adults. I'm currently working on my first novel, a middle-grade story that is very dear to my heart.
You can learn more about me and my work by clicking on the buttons below.
Writing Publications*
* These are only a selection, and might not reflect all publications.
---
For Adults
Fiction
"La Mujer del Lodo" - Latine Lit, July 2022
"Pigeon Heaven" - Unstamatic Magazine, July 2022
"Syrinx" - Flash Flood, June, 2022
"Crows Have Surrounded her House for a Week Now" - Roi Fainéant Press, June, 2022
"Close Your Eyes and Count to Five" - Paranoid Tree (Print/PDF), October 2021
"The Twelve-Step Guide to Getting Married Without a Partner" - PANK, July 2020
"They Know I'm Rotting" - Ghost Parachute, July 2020
"Beehive" - Ghost Parachute, May 2020
"Chef of the Body" - Ghost Parachute, April 2020
Nonfiction
"How to Mourn the Death of Your Grandfather" - Bending Genres, April 2021
"A Catalog of the Events After I Boarded a Plane in Buenos Aires, Argentina" - Sidereal Magazine, April 2020
Poetry
"Questions for God at Sunrise" - Unstamatic Magazine, Forthcoming
"What happens to monarchs in the wintertime?" - Ethel Zine, Forthcoming
"We Used to be More than Broken Skeletons" - Alebrijes Review, Forthcoming
"A Portrait of My Body as a Shooting Star" - Portmanteau LDN, Forthcoming
"I have this recurring dream" - Brave Voices Magazine, September 2022
"Puppet Witch" - Lit. 202, June 2022
"What I Think About When I Hear the Word Love" - Menacing Hedge, Spring/Summer 2020
---
For Children
Poetry
"Grown-Ups" - The Dirigible Balloon, August 2022
"Our Car Broke Down Before Vacation, So We Make One on the Spot" - Little Thoughts Press
(Print/PDF: Issue 3), August 2022
"Florida Fauna" - The Dirigible Balloon, August 2022
"The Hatted Gecko" - The Dirigible Balloon, May 2022
About
Karen Gonzalez-Videla is an Argentinian writer and photographer living in Florida. She has a Bachelor of Arts in Psychology and a Bachelor of Arts in English/Creative Writing from the University of South Florida. She is currently pursuing a Master of Arts degree in Clinical Rehabilitation and Mental Health Counseling.In her free time, you can usually find her somewhere in nature, hiding among the plants and animals. She typically has a camera around her shoulder and can often be found with her feet submerged in swamp water or climbing up a tree. She's quite friendly, so if you'd like to chat about writing (or nature!),
feel free to get in touch.
Contact
You can contact me on Twitter using the link below or via email at
[email protected]